Post by pezerologo on May 1, 2015 1:08:11 GMT
Hi everyone !!
I will relate a little above so it was a very special day for Pezerologos we gather in Cuba.
It was very special for those across the pond because species that could see there barely know from books and some are very special.
Also it was for the Caribbean pezerologos;) that showed us with great pride their biodiversity and their experiences with these species.
We were part of a morning collecting around Santa Clara, in an area known as "fry", a series of ponds that once were used to release fry for fattening for food use.
Today this practice is to use longer and in them we can find a diverse fauna and flora.
This part is going to leave the cardet as we could say much more accurate data, we saw Nenufares and took Guajacones as they are not there to indigenous viviparous.
These were the Gambusia, Girardinus species and some species of killifish as Rivulus cylindraeus.
These Rivulus Cardet found in this area not long ago, was a great achievement as it was not known of this population.
Thanks to rafael, daniel, and other aquarists Cuban yudi this species is located and even reproduced in captivity.
The niches they inhabit are varied and some really extreme, in one of them only those can fish in the rainy season as it is a small stream where there are only a few centimeters of water and be full of vegetation and silt at its core capptura was very complicated.
Tilapia also abounded, introduced cichlids reaching a considerable size between 20 and 30 cm.
These were very interesting and had a gray color with dark stripes across the body, deconozco exact species.
Among the invertebrates we see a corpse of a large land crab and water snails had Melisa, brown apples and some more I can not remember the name.
The marginal vegetation surrounding and even some rocks were full of eggs Pomacea a similar way as they do in aquariums, pictured below reference and you can observe the best you will see.
These eggs manu's use them as bait in the "Jamo"-Net and had been quite successful.
This was a very interesting area to investigate and we could have spent hours there looking at different places, but as an approach to the area was fine.
If we add that also in the area txiringito ate some delicious fried sweet potatoes seasoned with a good fresh beer "bukanera" made that morning something worth remembering.
Speaking to remember ....... if you go through that area, assure of you sit on that rock or where put, clothes, bags, etc, there are many scorpions and black widow spiders are not animals ...... but should respect their aggressive and foremost not bother lol
Let's see the pictures and know her better place
One of the ponds of fry, a very nice scenery and quietly room, he looks to see Cardet catches in "Jamo"-net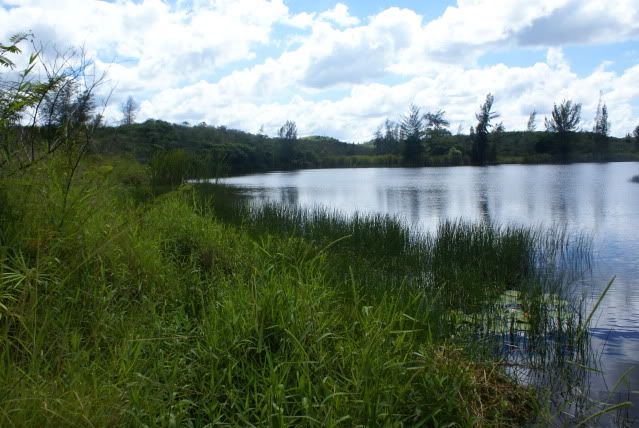 Another view of the same area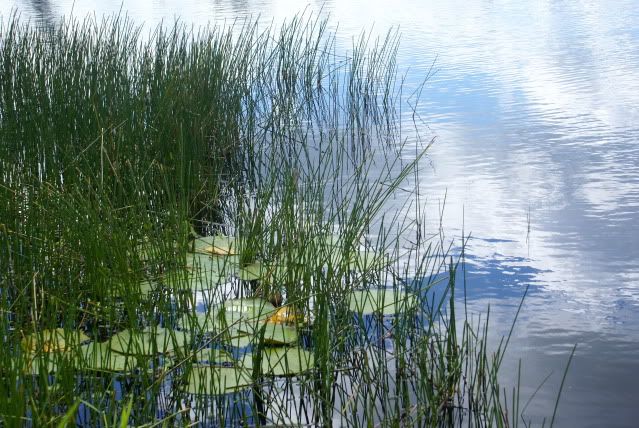 Very interesting nenufares they offered shelter under their leaves to hundreds of small "guajacones"- Viviparous
That white goop are the sunsets Pomacea apple snails, abounded throughout the area, this variety are very destructive to the aquatic vegetation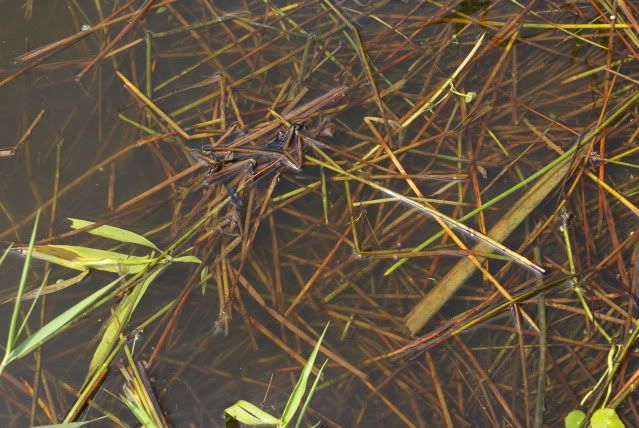 Here we can see what the biotope in this area of dead branches, even if they seem at first glance it may be very interesting to imitate him in an aquarium. The fish they felt very protected and fishing is very difficult to here
In this pond we had great success capturing different species and had a great diversity, shrimp, clams, various gastropods, several species of fish, the picture is taken from a bridge on the road that passes over
Here the manu's bait fishing method in Jamo, using apple snail eggs, also very successful, these tricks do not know them or the last survivor, large manuastro !!!!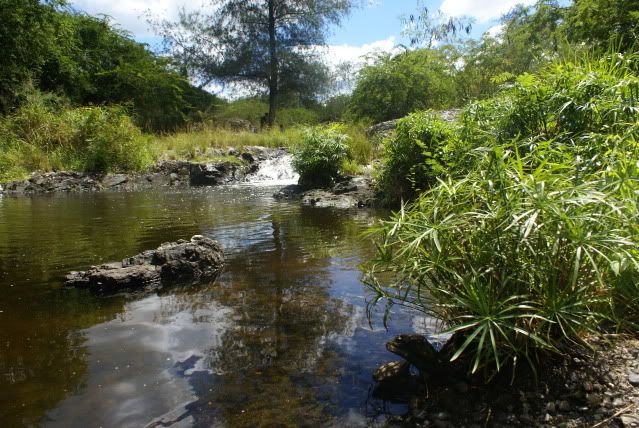 This image of the same pond shows a wilder side of it, stood by the city and the environment that was and the great diversity of species make this place a place of worship for "charqueo"-Collecting in Santa Clara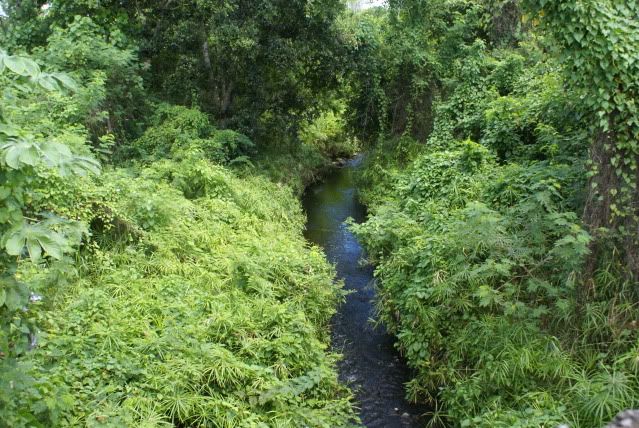 This is the section where the river continues on its way to the city, it seems an interesting place to spend the net but the vegetation and the large number of spiders that had their fabric woven on water (it looked like the hole shelob !!) they made very difficult access to the area, certainly a surprise held in store;)
Here we can see "guajacones" fresh from the water
Catches begin !!!!
The famous Black Widow, a fellow habitat that we must be vigilant
This very quiet apparently is where we showed Cardet black widow also Alacranes , usually are under the stones and do nothing if they are not disturbed, the danger is if we leave clothes on a rock, purse, backpack, to give us a bathroom and came back not shake or reviewed
Hope you would have liked it even more, but I leave it in future articles to show you what we saw over there, no one would enter into a post hehe
Gr3tings !!!